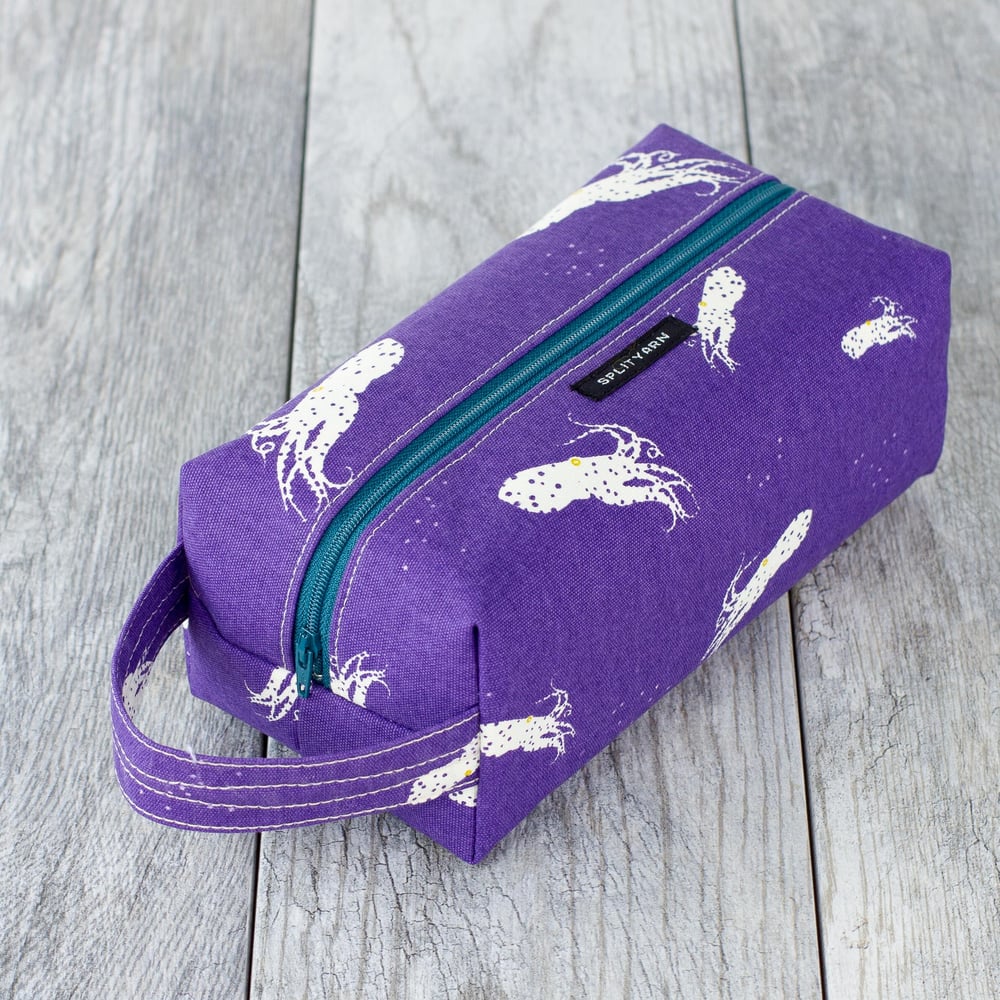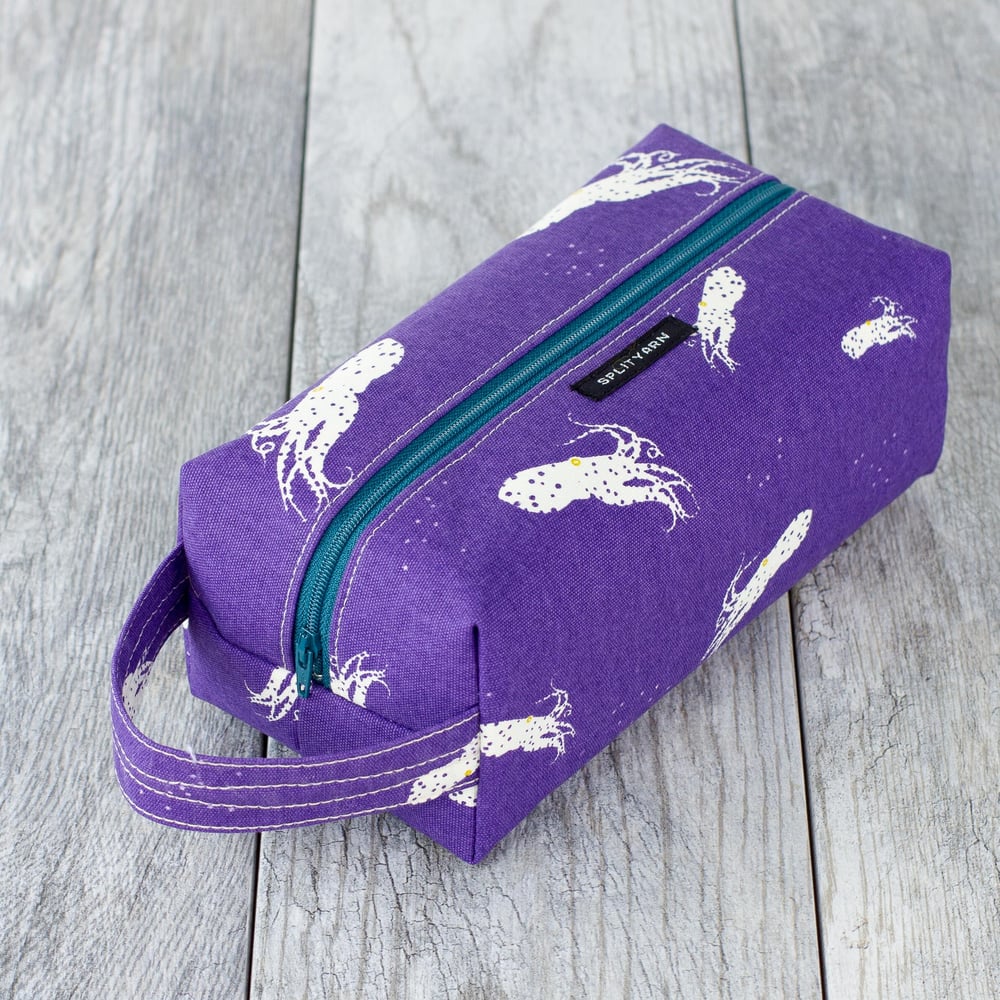 Charley Harper Octo Pool Purple box bag
by Charley Harper
$38.00 / Sold Out
This long box shaped project bag is perfect for a smaller knitting or crochet project. It's big enough to hold two balls of yarn and a sock or sleeve or a scarf WIP. Or use it as a lunch bag with plenty of room for a beverage, a sammy and some fruit.
It measures approximately 8" x 4" and is 4" tall with the zipper closing towards the handle so you can knit and walk with no fear of your project falling out. I double stitch all the handles to the bag so they will stand up to all kinds of jostling, tugging, and weight. I knit while commuting and I know how important that can be!
The bag is sewn from a 100% organic cotton printed canvas reinforced with a sturdy interfacing and matched with a coordinating zipper. The YKK nylon coil zipper is specially selected to prevent yarn from snagging while you're knitting on the go. The inside seams are all professionally finished with a tidy overlocked edge. I take a lot of pride in everything I sew, so you can always rest assured that you'll get straight seams and well executed finishing details. The placement of the print will vary from pouch to pouch ensuring you'll get a bag unlike anybody else's.
All my project bags are produced in my little studio in Holyoke, MA, with American made notions and fabrics wherever possible.